Bookmans News
What happens when you mix Bookmans, Kids Need to Read and The Arizona Renaissance Festival? A swashbuckling good time of course! Bookmans was invited to assist Kids Need to Read with their annual book drive hosted by The Arizona Renaissance Festival during their Pirate Invasion Weekend.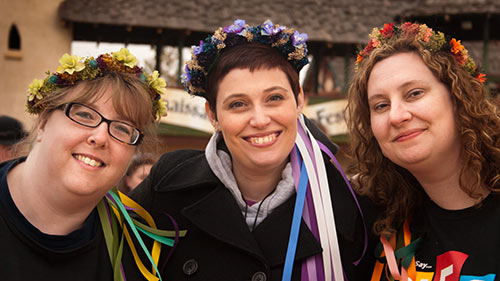 Practice your "Arrgh!", dust off your cutlass and don your slops because this weekend (February 23 and 24) pirates invade the Arizona Renaissance Festival. Each day you will find a Pirate Costume Contest at The Royal Pavilion where you can win loot, booty and Bookmans gift cards. On your way into the festival stop by the Kids Need to Read booth and drop off a new children's book to receive a FREE child's admission with each paid adult. Don't forget, this offer is only good for this weekend! Bookmans will bring our own loot but be weary as we may make you walk the plank!
The Arizona Renaissance Festival will continue to celebrate 25 years of cheers through March 31.